I need a pick me up, something to get excited about, and I saw this on
Gulfspire's Blog
and thought I'd join her! 29 faces in may, shouldn't be too bad I got two completed just yesterday!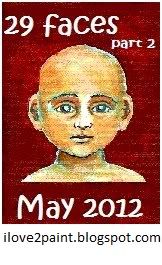 I think I can give this a good go! anyone else want it pop on over and join in, leave your blog in my comments so I can have a bit of a looksie at your lovely drawings!
xx Courtney
Face for the first of may (since its the second here)
and I did tell you I got two finished didn't I...
well here she is
enjoy your afternoon and do join me, I love looking at your art!
guess you'll see daily posts from me for the month of may!
xxx Courtney